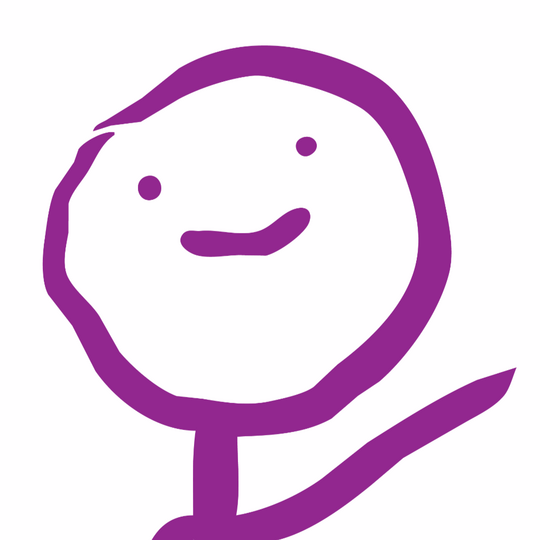 Hey, hi, I'm John O'Reilly
I'm a tech artist and technical marketer living in Britain. Currently I'm working as an Art Evangelist at Unity Technologies! If you're here to check out my work, have a gander at my Games, Artwork, and Blog Posts.
Games
Through game jams and personal projects I have been involved in developing a number of games. I particularly enjoy the challenge and reward of working on a more complete project as part of a team.


Space Puck!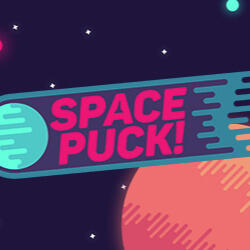 Date June 2018
Made in: 13 Days
Team Size: 5
A Battle to the Death, In Space!

Space Puck started as a 5 day game jam, but after the first week we wanted to keep improving it.

For this project I was responsible for the art direction, UI, 2D Artwork, shaders and some 3D assets. The project was made with Unity, Photoshop, 3dsMax, and XNormal.

Gameplay Video • Itch.io Download Page • Goal Shader Code


bbq daddy
Date November 2018
Made in: 3 days
Team Size: 2
Impress the other dads at your bbq, don't take your eye off the grill or your spatula will be forfeit!
bbq daddy was made in 2 days by myself and Lewis Jordan as part of a weekend game jam in the Unity Brighton offices.
For this project I was responsible for the 3D Art, shaders, VFX, UI, and game design.

Itch.io Download Page • Gameplay Video


I'm Gonna Blow: The Nuke Seduction Game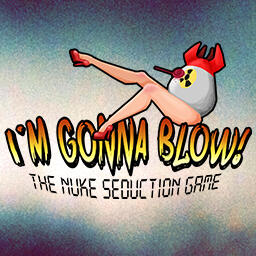 Date June 2018
Made in: 30 Hours
Team Size: 4
There's only one way to save the world from a nuclear destruction; seduction!

I'm Gonna Blow is a Mobile VR dating-sim created in 30 hours for Portsmouth Game Jam 2018. As a government intelligent it is your duty to disarm a devastating warhead with your natural charm. For this project I was responsible for some 3D art, level building, UI and game design.

Itch.io Download Page • Gameplay Video


This Sucks!
Date January 2019
Made in: 2 days
Team Size: 3
After hours of cleaning up mess, you (a robot vacuum cleaner) have had enough! To enact your revenge you charge around the house, destroying everything in your path.
This Sucks!" was made in 2 days in anticipation of Global Game Jam in the Unity Brighton Offices. The purpose of the game jam was to demonstrate how to quickly make a game in Unity.
For this project I was responsible for the environment assets, shaders, and level design.

Itch.io Download Page • Gameplay and Devlog Video


Kablooey Blobbers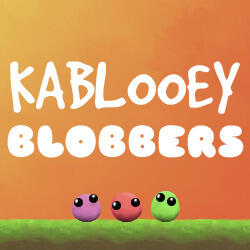 Kablooey Blobbers was my entry to /r/GameMaker's GM48 game jam. The project was made in GameMaker Studio, with all image assets created in Photoshop. I was responsible for the art, sound, game design and additional programming.

Game Download • Dev Log Playlist


The Adventures of Zach: The Monkey with a Pig on His Back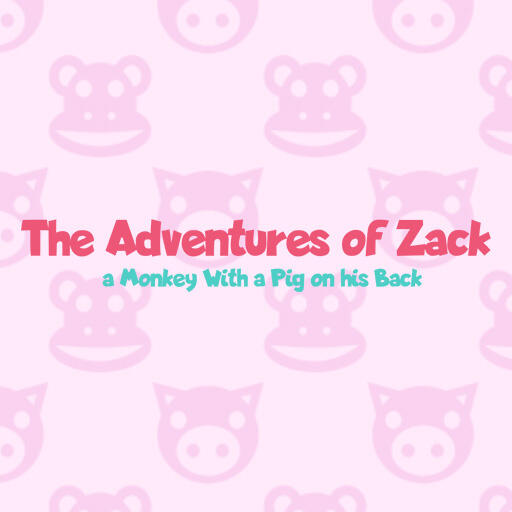 Date July 2018
Made in: 12 Hours
Team Size: 8
The Adventures of Zack was created in 12 hours as part of a game jam for Playingfield, a charity that helps disadvantaged kids experience game development.

The game idea was entirely concieved by a 7 year old child, and it was our job to make it come to life.

As the sole artist for this project I was responsible for the environment artwork, UI design and level design.

BitBucket Repo • Gameplay Video


Bone Zone
The Bone Zone is an A-symetrical multiplayer game made in Unreal Engine 4. The project was made for a three day game jam. I was responsible for the modelling, texturing and implementation of a modular tomb level, as well as FX and additional props.

Quick Tools and Art Breakdown


Colour Jam
Colour Jam is 2.5D Platforming game created in Unreal Engine 4 as part of a five day game jam. For this project I was responsible for meshes, texturing, the UI and lighting.

Game Download
Artwork
As an artist I typically focus on larger projects where I can tackle shaders and FX, as well as of prop and environment art. I am passionate about delivering a unique aesthetic through the combination of many disciplines, including branding, post processing, and texturing. The following videos are short breakdowns of my contributions to some of my projects.
3D Artwork
Explanation of Retopology Workflow
Custom Shaders and Post Processing Breakdown
Workflow Tools for Gamejam Project
Blogs
Art That Moves:
Creating Animated Materials with Shader Graph
In this blog post I demonstrate the power of vertex shaders, and how to build them using Unity's Shader Graph tool. In order to demonstrate common shader animations I designed and modelled a tropical island scene. The scene does not use any textures or animation assets; everything you see is colored and animated using Shader Graph. The entire project is free to download for reuse in your own projects.
Link to the post on the Unity blog
In this blogpost I introduce and explain the features, and functions of Unity's Visual Effect Graph tool. The blog post covers adding the tool to your project, navigating the UI, addional resources, and tips and tricks of using the feature.
Link to the post on the Unity blog
Archive
Here's some work that's a little older. I got my start in games art with pixel art and 2D Illustration. I no longer feel like this work represents my core skillset, and so I have moved it here!
Digital Illustration
Pixel Art
Curriculum Vitae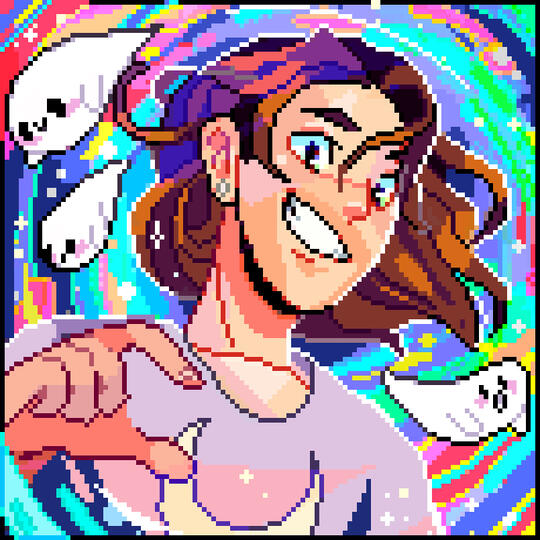 An (outdated) PDF version of my CV can be downloaded here.
Skills
Autodesk 3ds MaxAdobe PhotoshopAdobe Premiere Pro Substance Painter
Unity Unreal Engine 4Game Maker StudioPyxel Edit
Microsoft Office SuiteCSS and HTML Microsoft Visual StudioGit Source Control
Employment History
| Years | Role | Responsibilities |
| --- | --- | --- |
| June 2018 - Present | Unity Technologies Art Evangelist Intern | In my role as an Art Evangelist I am responsible for teaching Unity to new and existing customers. I specifically focus on the tech-art side of things, such as Shaders, Realtime Visual Effects, Render Pipelines, Art Pipeline, and Post Processing. After researching features internally, I then share my knowledge through a variety of mediums: Talks and workshops for events, videos for the official Unity YouTube channel, Blog posts for the Unity Blog, and Demo Projects for conferences. |
| Sep 2017 - April 2018 | VR Exhibitioner | Representative for Southampton Solent University at a number of outward facing PR events, including UCAS fairs and open days. Responsibilities included meeting and discussing the university's game courses with applicants, and demonstrating VR HMDs to interested parties. |
| Sep 2017 - April 2018 | Solent Social Media Team | Responsibilities included managing and developing content for official university social media outreach channels, including Instagram, Snapchat and Twitter. |
| May 2016 -Present | RYA Dinghy Instructor | Volunteer free time to teach children (ages 8-16) how to sail and race dinghys. Responsibilities include: safety of the children on the water; teaching; grading of progress; and coordination with other instructors, safety boats and the race bridge. |
| Jun 2011 - Sep 2012 | Machinima Partner | Developed a Youtube channel, MeandCoMinecraft, that attained both YouTube and Machinima partnerships, and generated a total 885,000+ views to date. Responsibilities included filming, editing and promotion of channel and channel content. |
Education
Southampton Solent University - BA Hons Computer Games Art
September 2016 - Present

South Essex College, Southend - Creative Media Production (Games Development)
September 2014 - June 2016
Hobbies and Interests
In the warmer months I camp at my sailing club to teach cadets and race in local cups. In the evenings I enjoy playing a variety of games, but a particular focus of mine is competitive gaming. I've been playing games competitively since 2013; since then I have competed in tournaments for Overwatch, Team Fortress 2, CS:GO, DOTA 2, and Mortal Kombat X. Recently I have been teaching myself music production as a hobby, it's nice to have a creative outlet beside games art.
Another way I pass the time is by helping cultivate communities online, in my free time I moderate the Path of Exile subreddit: a forum with 134,000+ users. Through the subreddit I also created and moderate the /r/PathofExile Discord server, which currently has 40,000+ users.